You probably heard this year Alibaba topped $18B in sales in one day during the world's biggest shopping day on its Tmall ecommerce platform. In comparison, combined Black Friday and Cyber Monday sales in the US in 2015 were about $14B, and that's across all retailers.
This year on Tmall, brands & retailers got to experiment with new commerce concepts, such as VR. Shoppers got to experience shopping at Macy's and other virtual stores and were able to discover and engage with items as if they were in the real store, including purchase by way of controlling their gaze. Alibaba integrated with Alipay to allow customers to check out with Buy+ within the VR environment.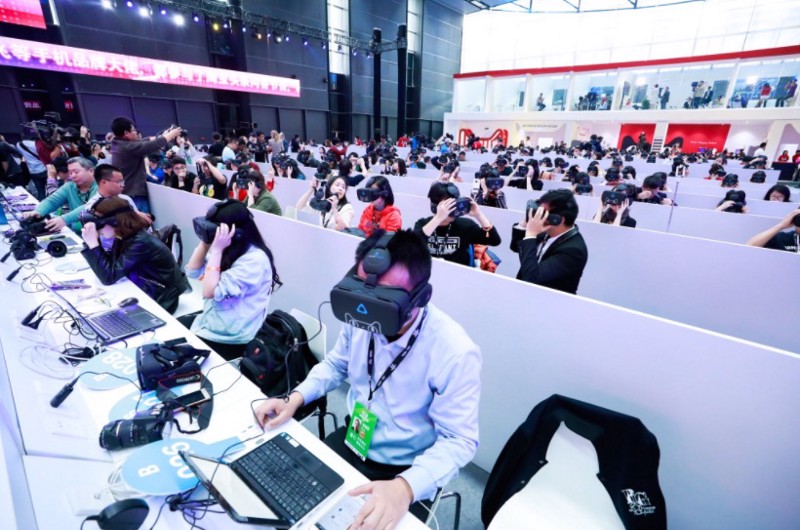 VRARA member VRCommerce, has built a VR ecommerce platform that integrates with the retailer's existing product catalogs. "We've created a seamless path for retailers to begin to experiment in VR and create incredibly immersive transformative retail experiences," says VRCommerce CEO, Amol Sharma. The video clip showcases a few of the early virtual storefronts. The user experience and UX can be completely tailored to reflect a brand and the experience desired. Example #1 shows an experience that could be inside an Apple, Samsung, AT&T or Verizon stores. Example #2 shows an interactive 360 experience inside a furniture store. Example #3 shows VR shopping inside a store like Macy's or Target.
Other highlights:
In October, Alibaba started selling 150,000 cardboard VR headsets for 1 yuan (about $0.15). This enabled 8M shoppers to try out VR shopping experiences with brands like Costco, Macy's, Procter & Gamble, and Target. Other brands, including Target, CostCo, and Tokyo Otaku Mode, are also doing virtual shopping experiences with Alibaba.
Alibaba claims this gives consumers a chance to more deeply engage with the product, to understand it better, and to do it in a famous' store environment, saying, "it is a new tool to move the relationship with their consumers beyond a highly transactional one where speed and efficiency count most, and allow the brand to create stronger bond" (Mike Evans, Alibaba's President).
In offline B&M retail, Alibaba created a Pokémon-Go-like augmented reality mobile game — "Catch The Tmall Cat" — to drive traffic to the offline stores of partner retailers like Starbucks and Suning and increase sales; players could "capture" discount codes to use in stores.
Come meet VRARA, VRCommerce, and other VRARA members at the NRF Retail Show in NYC in Jan. More info here.