It's about Story (Content) Creation and "Advertising"
In my previous post, I talked about Snap being a Camera company and an AR company (I had to state the "obvious" since many people, even in our AR industry, do not realize this. FYI, Snap refers to "AR" when it mentions "filters" or "lenses.")
In this post, I talk about how Snap will use the technology to become one of the world's biggest online media and advertising companies, competing with the likes of YouTube. Already users of Snapchat are reportedly viewing at least 10 billion videos per day. And in my previous post, I shared examples of how Snap users are now posting 10 times more with using the Spectacles.
Snap's new motto is "improve the way people live and communicate," i.e., with the camera. This has everyday connotation. Unlike other smartglasses and AR solutions, Snap Spectacles are about everyday use, by anyone. It's not about a specific use case or vertical, it's about everyday day life. It's about first person's narratives (watch video below.) This can have the potential of translating Snap's image recognition triggered ads into a huge business.
Snap is all about creating (and consuming) "Snaps" or stories and content curation. Snap added augmented-reality World Lenses into their app in early Nov, enabling AR overlays on top of real-world objects. It's to be expected Spectacles will also have this capability. With AR (including object recognition) and Camera technology, the possibilities are many. Examples, include:
1) AR with image object recognition - the video shows once you point the camera at the case, an AR filter displays and shows AR overlays, which can be photos and videos from other Snap users and or curated by Snap Inc.
2) AR using location-based services - Snap leverages geo data and location services to know where you are, which enables AR overlays like the one shown below from Snap's investor Jeremy Sliew being in San Diego Sea World - the video has an overlay of dolphins and "San Diego" that is automated based on the location of the user. Snap partnered with Foursquare to enhance the accuracy of the geo-data or POIs (Points-of-Interest) to improve the geo-accuracy of venues.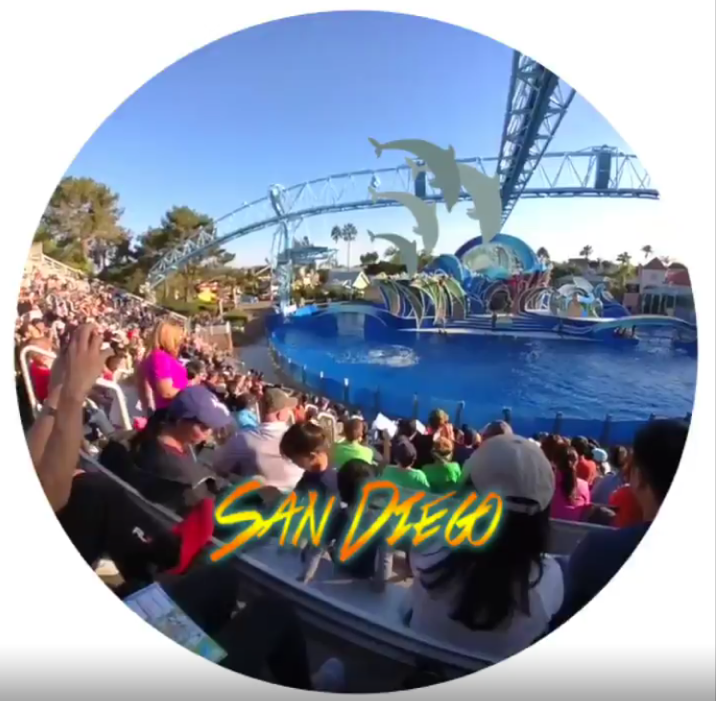 Background on Snap's Glasses, Spectacles
The videos below show the technology Snap acquired from Vergence Labs, which we might see in next versions of the Spectacles.